Our state of the art equipment means exceptional results for your project
Our Heidelberg Speedmaster set the standard in the printing press world and continues to be the benchmark for high-quality commercial work. With its efficient workflow and second-to-none quality printing, your project is guaranteed high quality, professional results. This is the most cost effective option for large, full color runs of brochures, post cards, magazines, flyers, and more.
For smaller runs, we turn to our Xerox digital production units for the same high quality results. Our full color unit is calibrated to match our Heidelberg press, so you can expect unsurpassed image quality and professional-grade finishing for your smaller quantity items such as business cards, posters, signs, and more.
As you can see, there really is no job too big or too small! That's why we've been the #1 choice for printing for so many businesses and organizations in Atlantic Canada for the past 25 years!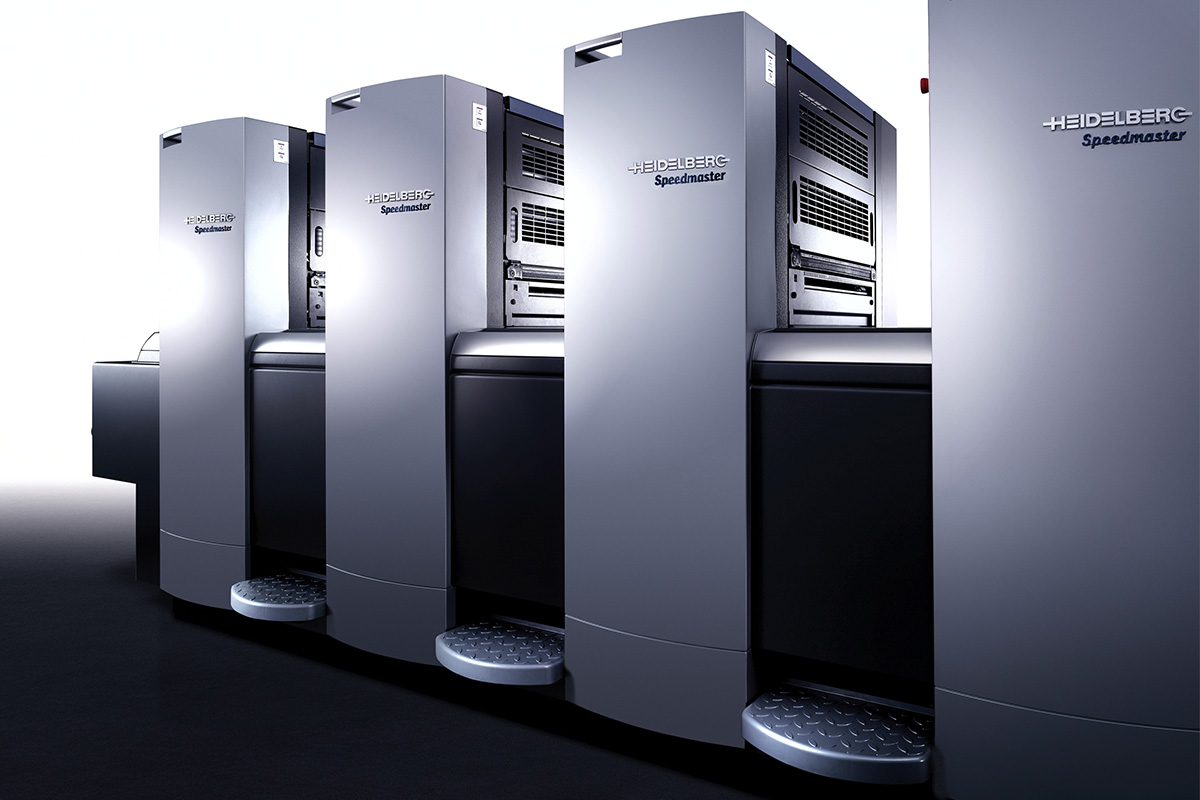 Think big, really big and we can print it in our Large Format and Sign Division!
At Repracorp, we've always been more than just "ink on paper". And nothing proves that more than the many expansions we've made to our Large Format division. Our Mimaki flat bed and roll printers are "top of the line" and produce exceptional results on a wide array of materials. Think vinyl banners, coroplast and alupanel signs, vehicle graphics, window clings and window perf, backlit displays and so much more.
Our CNC router table takes our sign making to the next level. From custom-shaped designs, to 3-D fabrication, we'll make you never want a square or rectangle sign again. But it's not just for signs. We can custom cut pretty well any design from metal, wood, plastic or foam for point-of-purchase, in-store displays, wayfinding and directional elements, artwork and more.
For that personal touch item, our lazer engraver can cut, etch or engrave your company message or logo onto a number of products – metal tumblers, wine glasses, name tags, door signs and more.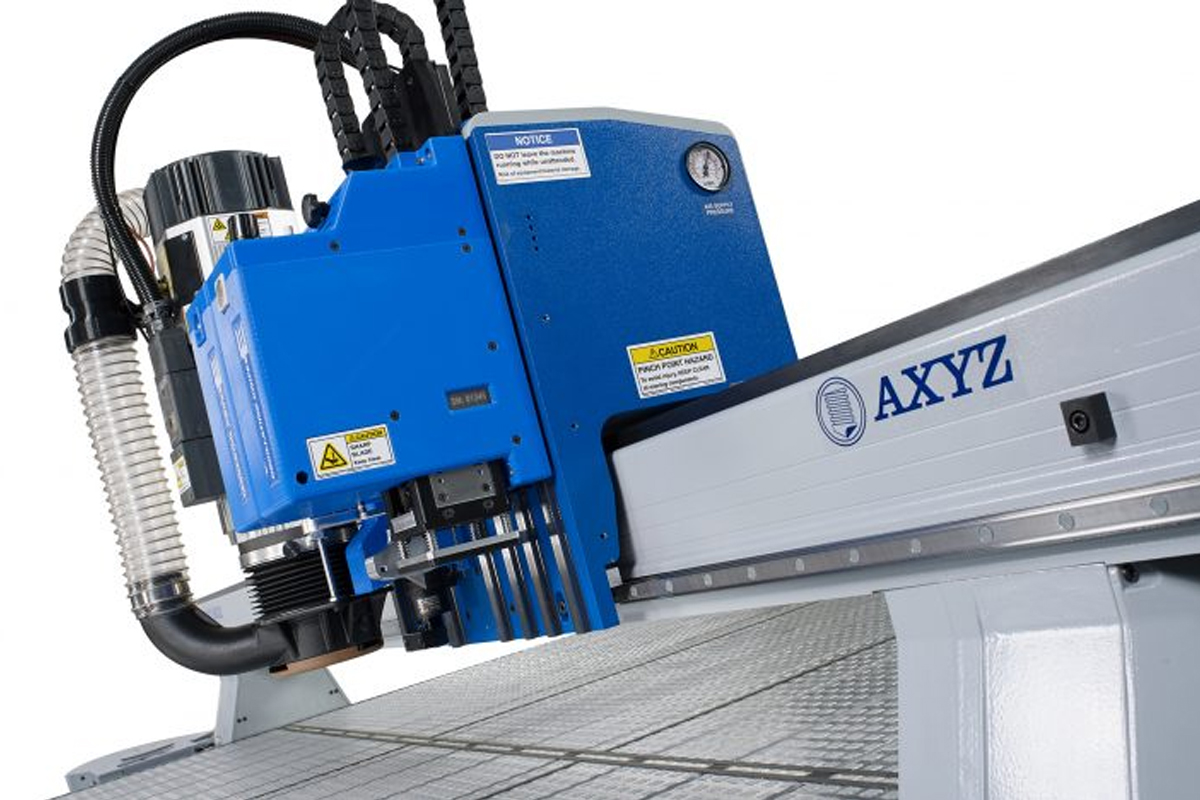 Get that professional look and expand your brand with quality corporate apparel
For that professional look, we've got you covered – quite literally – from head to toe! No matter the season, we can keep you and your team looking great with custom corporate clothing and accessories. We've partnered with some of the top suppliers in Canada to offer you a range of quality apparel to suit any taste and fit any budget.
Dress shirts, polo shirts, jackets and ballcaps – make them yours with custom embroidery. With our own  Multihead Embroidery Machine in house, we'll get your order completed and in your hands in no time! You'll appreciate our fast and accurate results, while maintaining the highest quality available. We're ready for your team uniforms, school apparel and much more!
In some instances, heat pressing is a better option. We offer single color or full color heat pressing on a variety of items such as t-shirts, bags, masks, and more. Contact us today to find out what option is better-suited for you.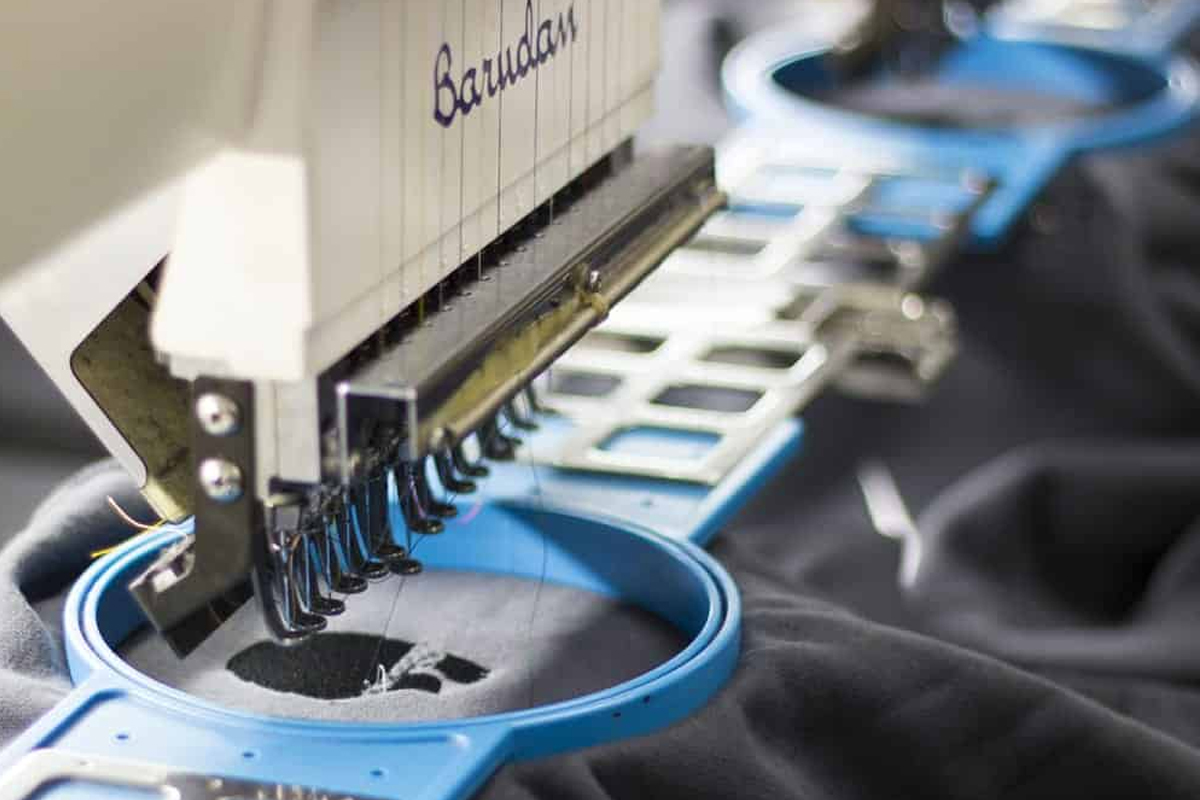 OUTDOOR ADVERTISING
Whether it's a sign on your building, graphics in your window, or outdoor flags and banners, we're ready to help get the word out about your business!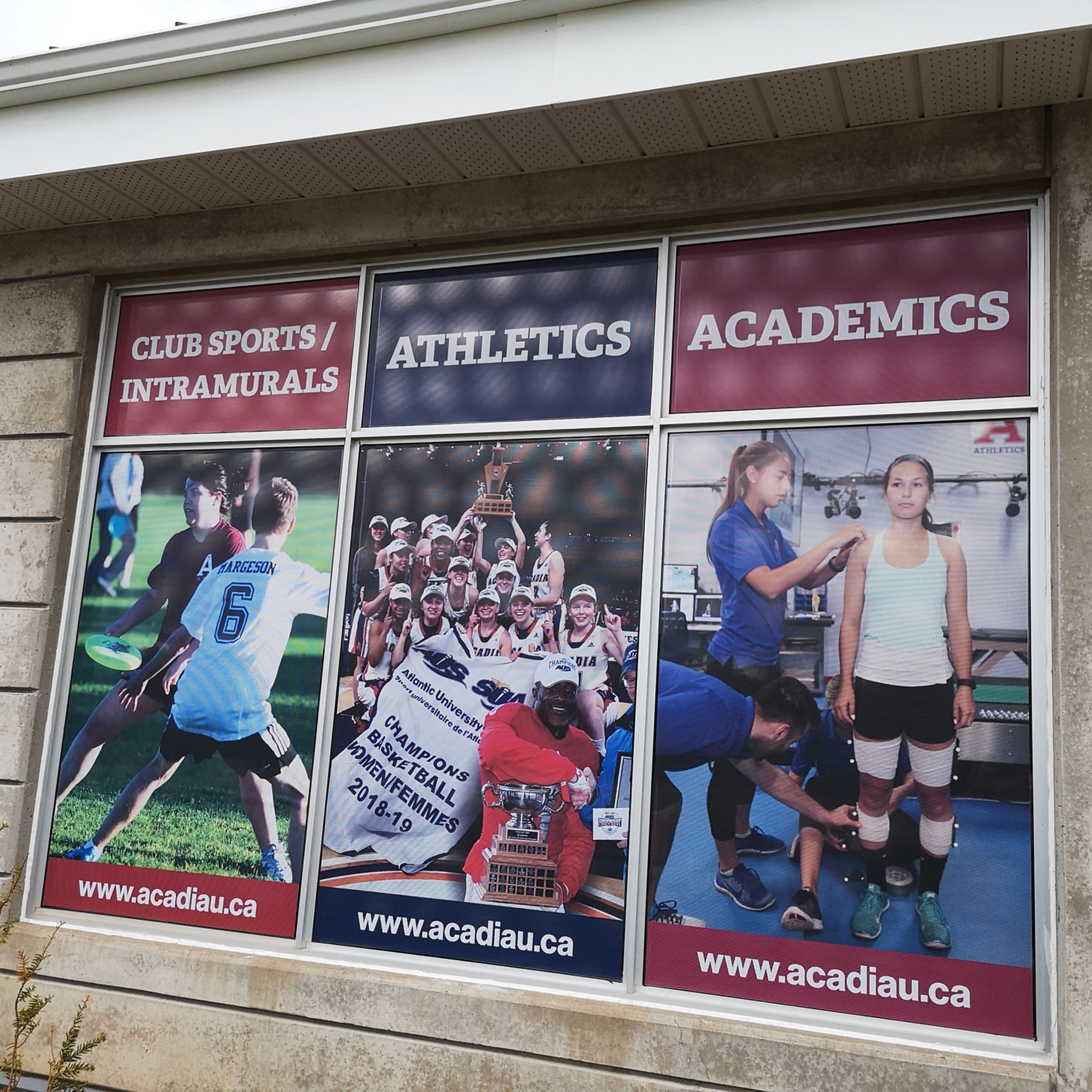 WINDOW GRAPHICS
Add graphics to your windows using
vinyl, frost, clear cling or perforated vinyl.
VEHICLE GRAPHICS
Think of your vehicle as a mobile billboard for your business. It helps build consumer trust and brand recognition. In fact, a vehicle wrap is some of the most effective advertising that money can buy.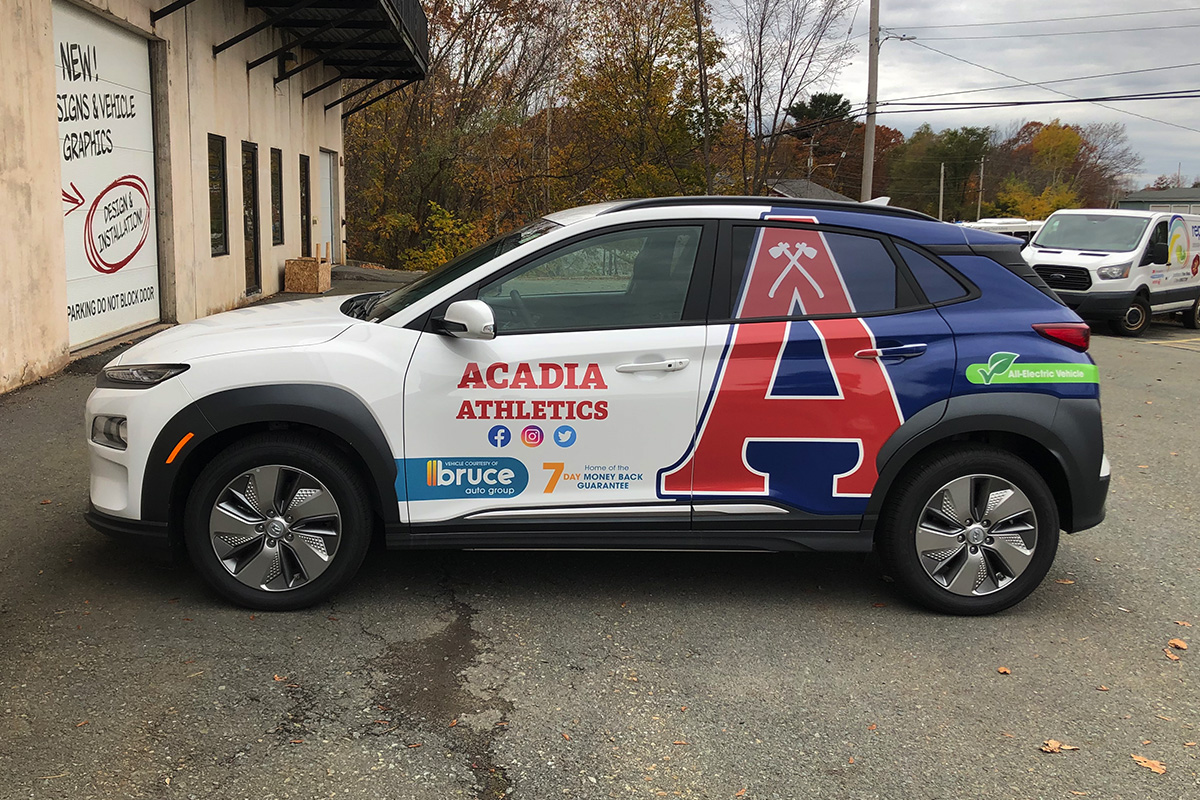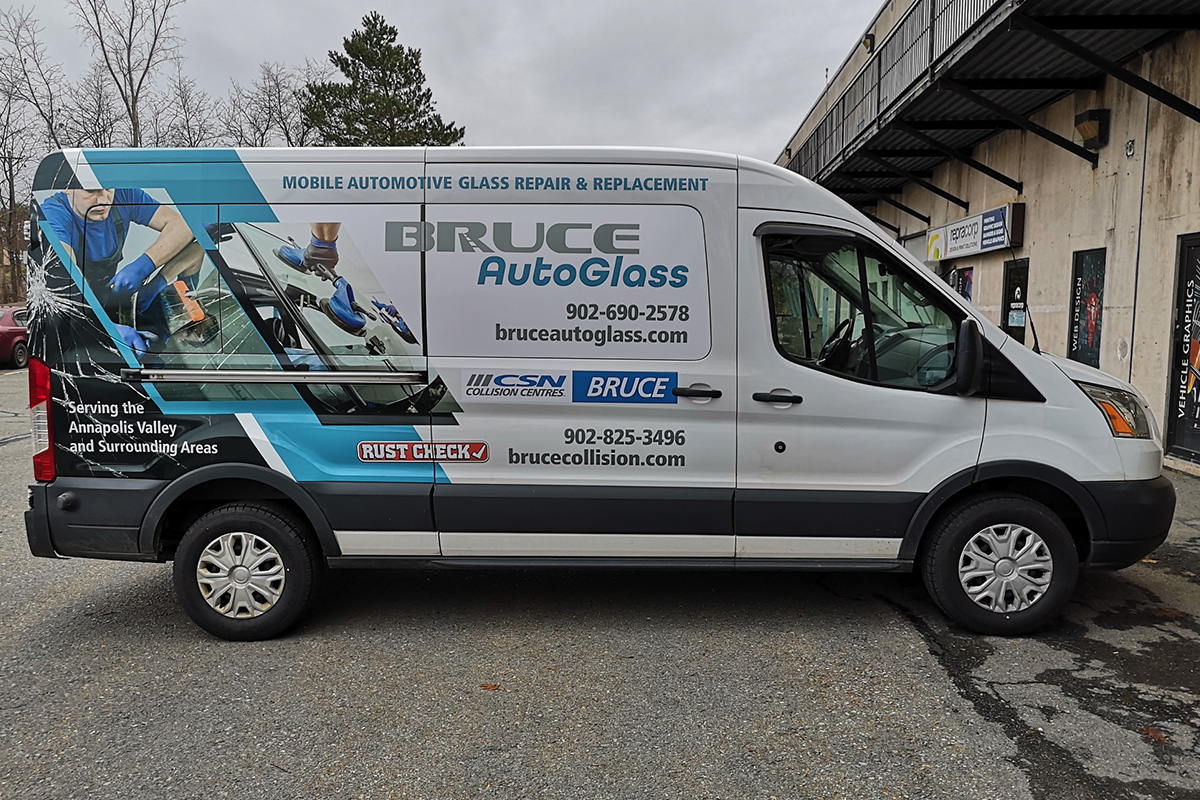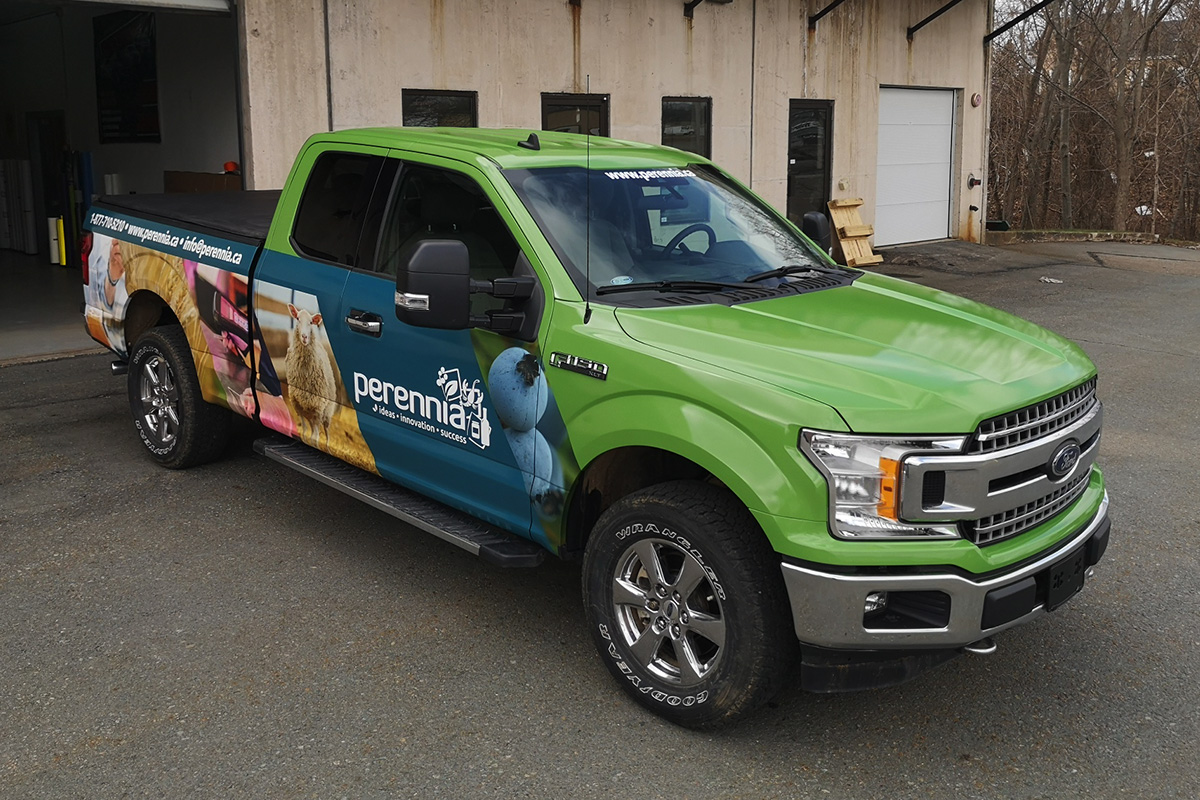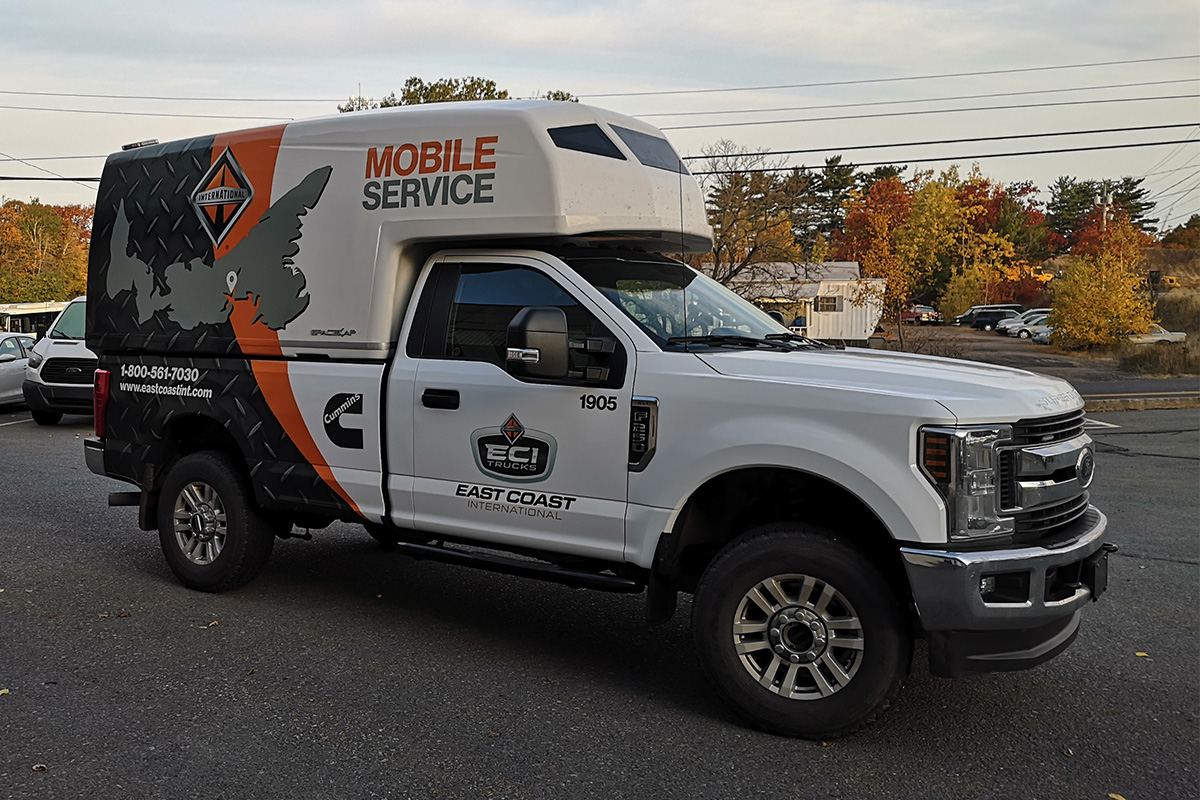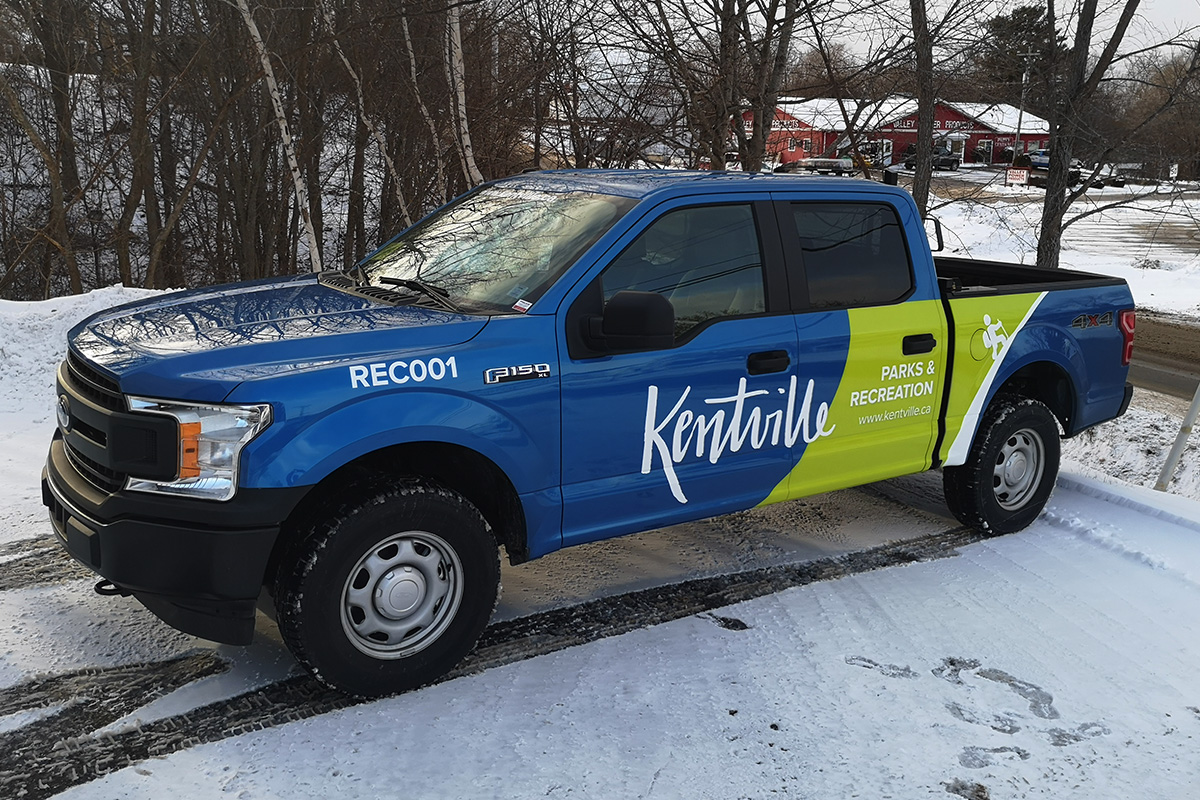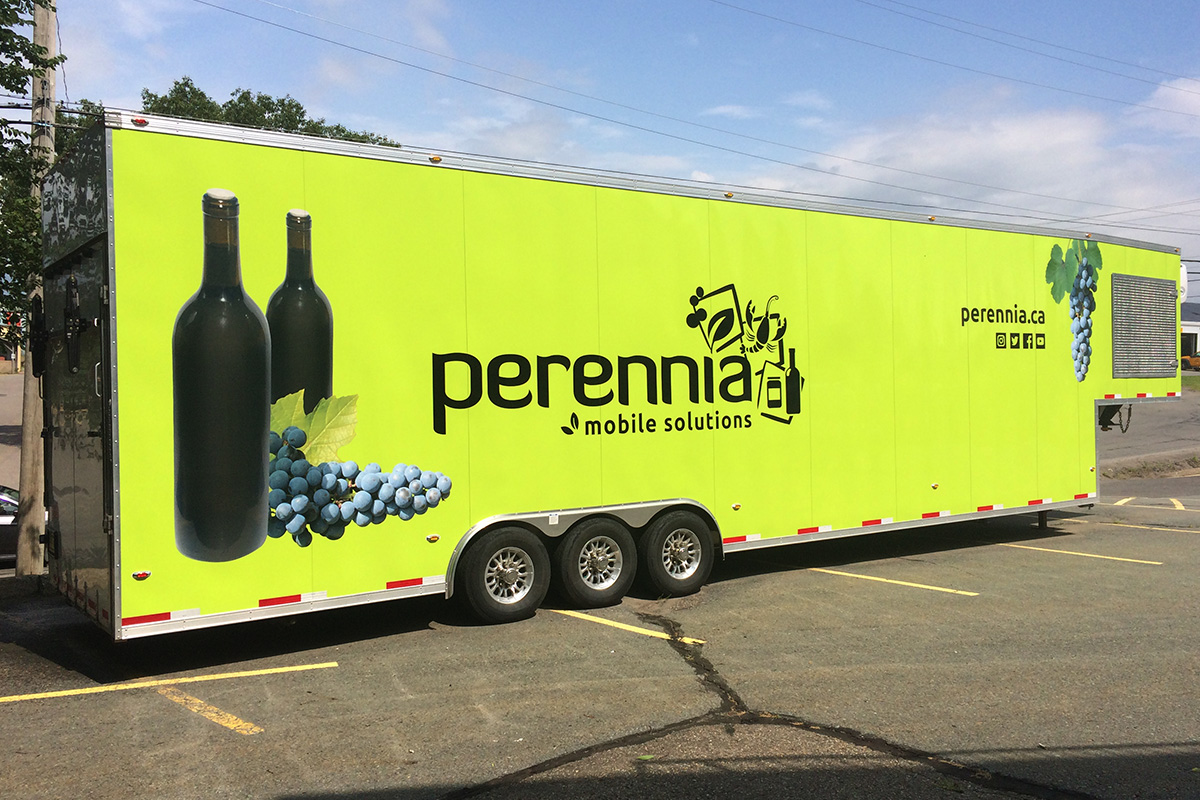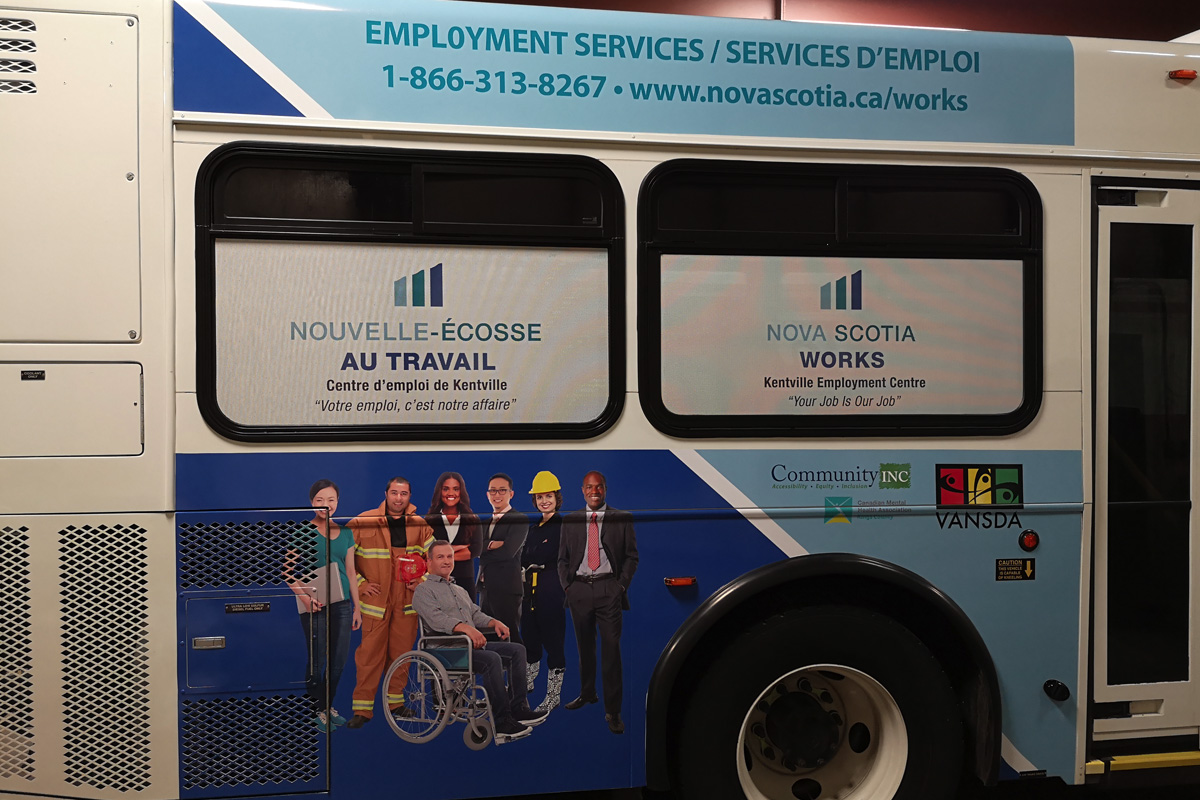 SPECIALTY ITEMS
Count on us to provide you with a wide variety of specialty items, fully customized to compliment your business or special event.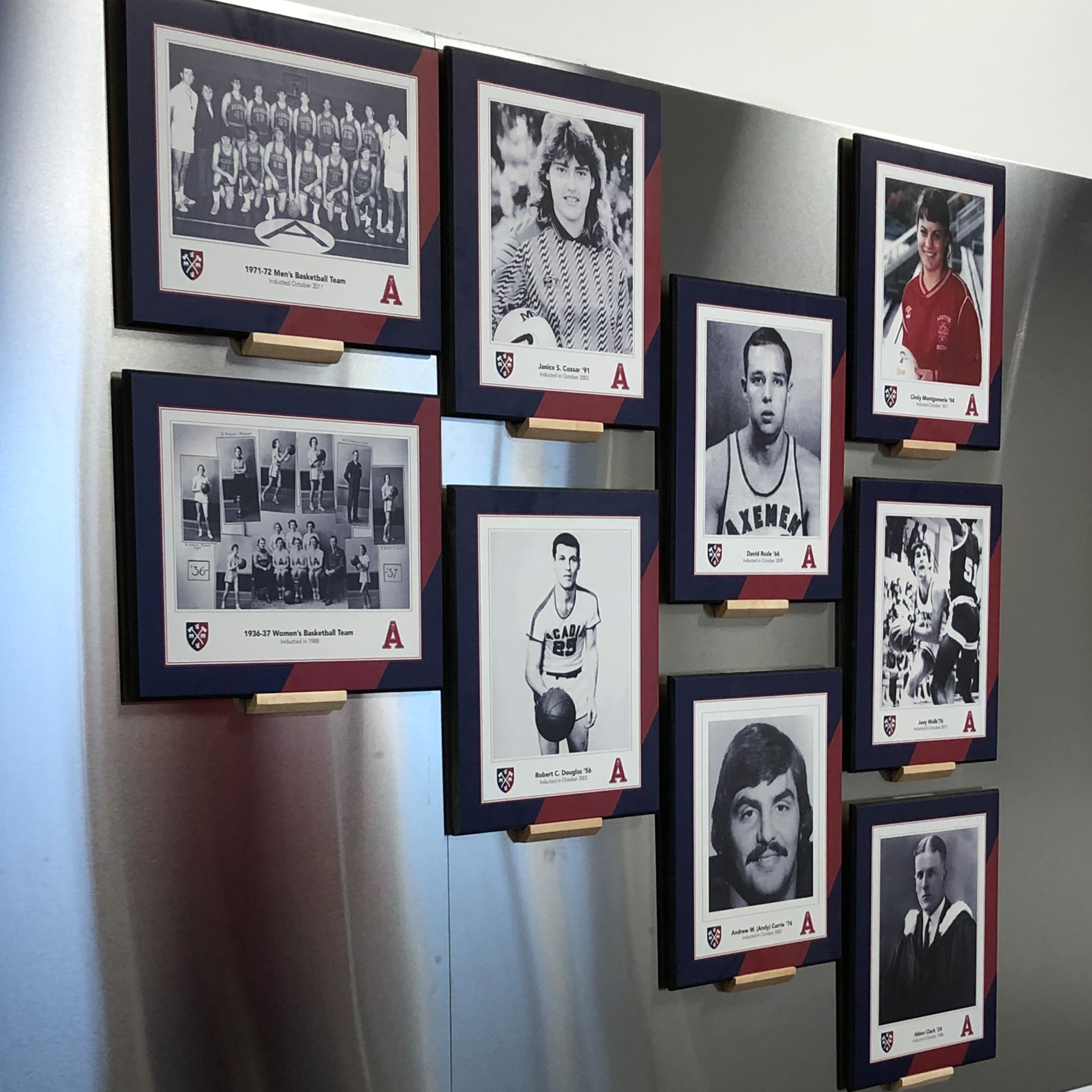 CUSTOM PLAQUES
Our plaques can be fabricated in any size from materials such as MDF, acrylic and more.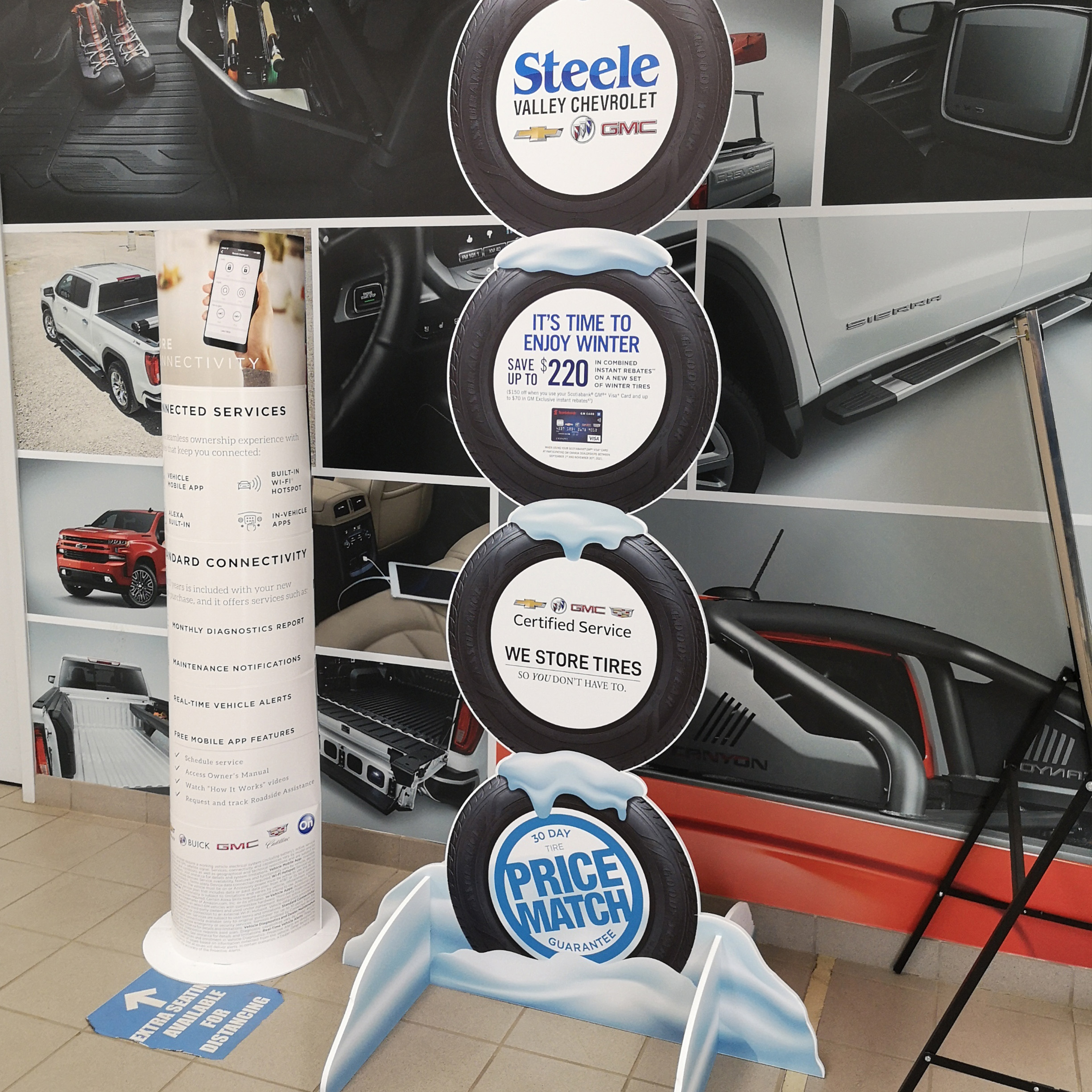 IN-STORE DISPLAYS
Big or small, in any shape, we can create eye-catching displays for your promotions.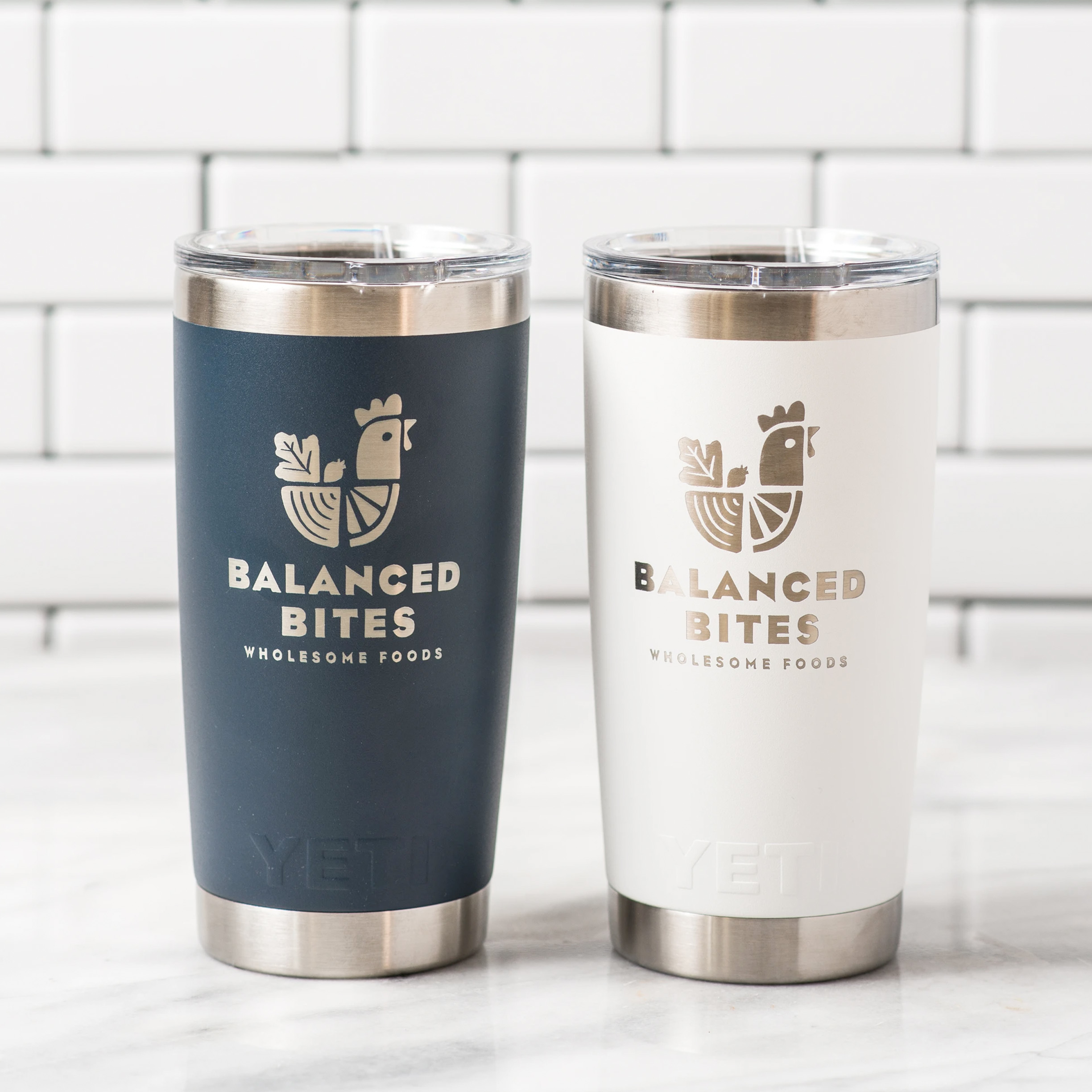 ENGRAVED KEEPSAKES
Give recognition to your team or customers with laser engraved glasses, bottles and more.
LET US SHOW YOU THE WAY
We supply custom fabricated way finding signage for buildings big and small. Perfect for hotels, offices, campuses and more.
25 YEARS AND STILL GROWING
Repracorp is a locally owned Printing, Sign and Design firm located in the Annapolis Valley. Over the last 25 years we have steadily grown our
business and expanded our capabilities to become one of the premiere suppliers of printing products in Atlantic Canada. We are also proud members of the Construction Association of Nova Scotia.